The female tribute from District 13.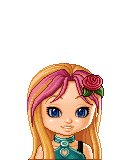 Her Template
Edit
Name- Jessoka Croon
District- 13
Age- 17
Weapons- Sword
Strengths- Fast, smart
Weaknesses- bugs, swimming
Backstory- She is very sad that her sister passed away but she still has another brother name Joe
Appearance-(lunaii is prefered) Preety, tall, skinny, blue eys, pink and bolnd hair but mostly Blonde
Personalty- Nice, sweet
Token- Her sisters old bracelet
Allies- Joe
Strategy- Save her brother at any stakes
Reaped Or Volunteered: Reaped for her brother
Her Placings
Edit
None
Runner Up
Edit
Never
None
None
Jessoka (Placed 12th)
None
None
Her Relationships
Edit
Joe Croon-Brother
Ad blocker interference detected!
Wikia is a free-to-use site that makes money from advertising. We have a modified experience for viewers using ad blockers

Wikia is not accessible if you've made further modifications. Remove the custom ad blocker rule(s) and the page will load as expected.